Consider the Advantages of Having a Home Warranty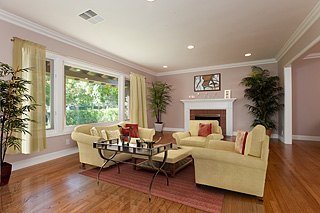 In the event of selling a real estate property, having a home warranty is an effective way of increasing the chance of making a successful sale. Real estate agents would surely agree on this as they know the advantages of having property warranty.
These days, wise investors want to make sure that they will benefit on the real estate property they buy. Whether the property is new or not, there are numerous unavoidable situations that may greatly affect the property. For this reason, they consider the essential factors that will help prepare and secure hassle-free living condition like having a property warranty. So, what is a home warranty and how does it help increase the chances of getting a good sale?
This is a kind of insurance that covers all sorts of maintenance and repairs in the house, especially in the first year of occupancy. The policy has a wide coverage and it includes appliances and other major systems that are installed in your house such as furnace or heating system, cooling system, ceiling fans, electrical devices and other devices. The coverage includes the dishwasher, overhead fans, exhaust fans, drain stoppages, air ducts, hot tub, refrigerator and related items. This is similar to the regular home insurance, but while this insurance policy provides coverage against fire accidents, theft, burglary and injuries happened in your home or any of your family members, the home warranty policy provides coverage home repairs and maintenance job of appliances and systems in the house.
Availing this policy is fairly easy. You simply need is to qualify for a particular policy and a property inspection usually conducted, although there are instances that property inspection is disregarded. The policy indicates the items that are under protection and the items not covered by the contract. The length of coverage depends on the amount you are willing to pay. You have an option to have a policy for a year or have longer term contract up to lifetime. The longer term you get the lower yearly cost you pay on the coverage.
The home warranty goes with different features and range of quotes from different providers. In order to find the right company, you will need to do extensive research into a few sources. There are many property warranty companies that offer irresistible deals for their clients and your real estate broker may recommend which provider can give you the best deal.
If you are the seller, having a home warranty increases the chance of getting a good sale because with that the property for sale offers an attractive benefit to a buyer. If you are the homeowner, you will enjoy the use of the house knowing that you and your house are secured from possible bad cases that can tremendously affect your property. Whether you are a potential seller or a homeowner, having a home warranty puts you in a win-win situation. Now, you understand the advantages and the need to get your home secured from unexpected situations.